The Ketubah By Nava Shoham
VITRAGE LITHOGRAPH 28"x20"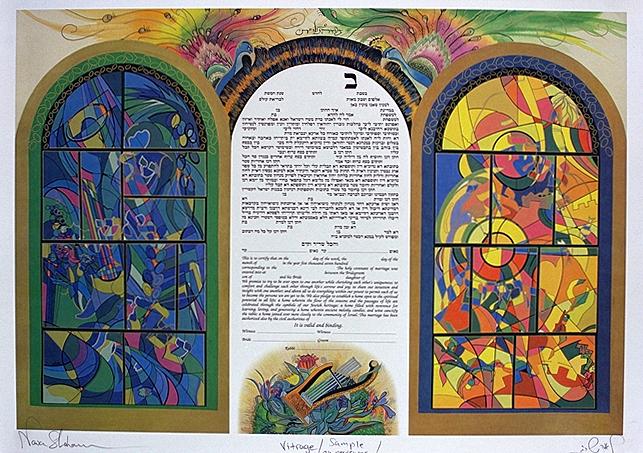 VITRAGE ORIGINAL 40"x27.5"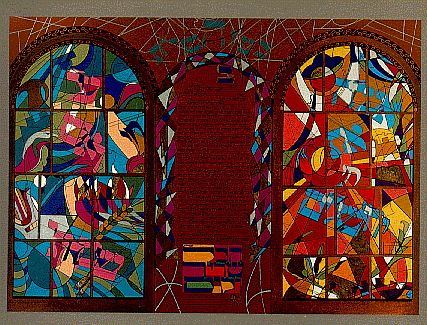 VITRAGE

The brilliance of light and color, for which stained glass is renowned, is artfully reproduced in this dynamic Ketubah.
This Ketubah-triptych is replete with Jewish symbols, making viewing an artistic and intellectual pleasure.


---

CHOOSE FROM THESE KETUBAHS...

---