The Ketubah By Nava Shoham
SPRINGTIME PLANOGRAPHIC LITHOGRAPH. 28"x20"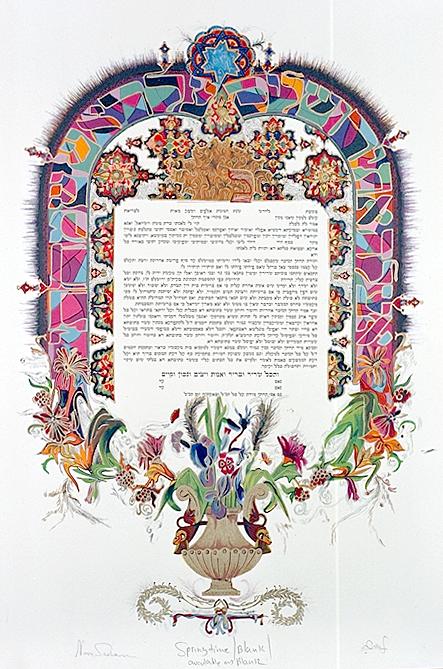 SPRINGTIME ORIGINAL ON PARCHMENT (Calf skin) 34"x26"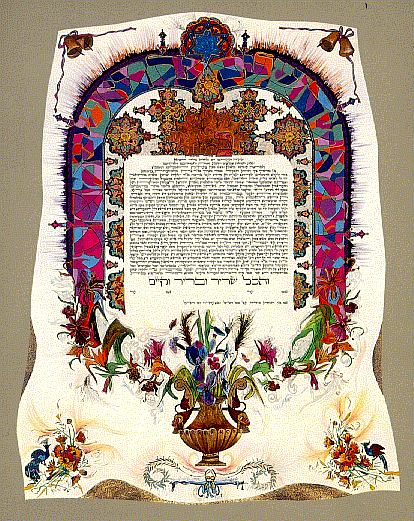 SPRINGTIME.

"I shall raise up Jerusalem before my Joy" the above verse is
incorporated within the arches of SPRINGTIME.The excitement of
spring and love in bloom is perfectly captured in Springtime.
This festive Ketubah, painted on parchment, bursts with the colors
of exotic flora an fauna and shapes which ring with joy.




---

CHOOSE FROM THESE KETUBAHS...

---