The Ketubah By Nava Shoham
MOSAIC PLANOGRAPHIC LITHOGRAPH. 28"x20".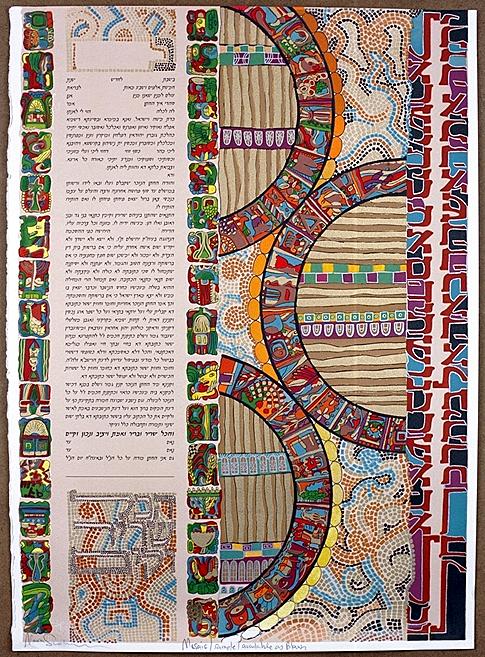 MOSAIC ORIGINAL 28"x20".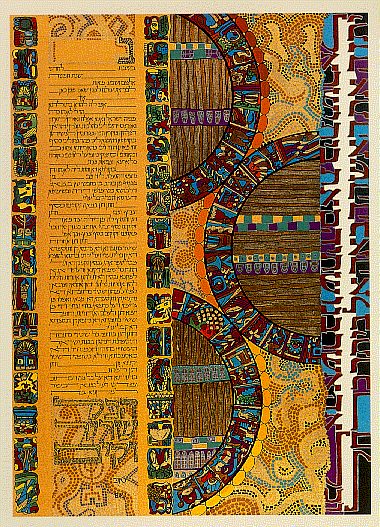 MOSAIC

"The Lord make the woman that is come into thy house like Rachel and like Leah, which two did build the house of Israel."
The above verse is incorporated within the Mosaic, is a quote taken from the book of Ruth Chapter 4 Verse 11.
In this Ketubah, a mosaic reminiscent of those laid in ancient synagogues conveys a sense of warmth and unity - as does the synagogue itself. Enhancing the mosaic theme, miniatures picturing various Jewish symbols, as well as universal symbols for wealth and happiness, are laid over the mosaic design thus creating a multifaceted picture to enhance the couple's home.



---

CHOOSE FROM THESE KETUBAHS...

---