| | |
| --- | --- |
| | Help us finish this picture ... |
After our daughter died in 1997 we felt we wanted to do something more than mourn. Most of the initial and early work we did is reflected in the website we still maintain at

Tachash World

. This was a healing process for us and something we still support.

The efforts of the Erin Rachel Pincus Foundation are sponsored through our family's company, Mnemotrix Sytems, Inc. and this website tells you who we are and have been for the last 20 to 30 years. Most of our current work has continued in Israel and this work can be seen at the website for Mnemotrix Israel, Ltd.. This is the vehicle which chiefly supports the ADASR project.

Where our work takes us to soley non-profit activities, we use the vehicle of the Erin Rachel Pincus Foundation, functioning officially now for nearly 10 years.

We are here at Kent State University, with our dear friend Sara Wilson. They are standing in front of Princess Diana's dress which was donated in Erin's name. This is explained further in Erin's story. We have posted a little photo gallery of Erin too.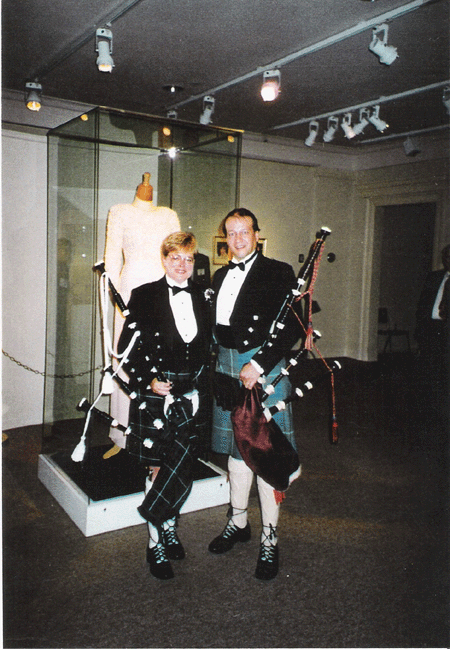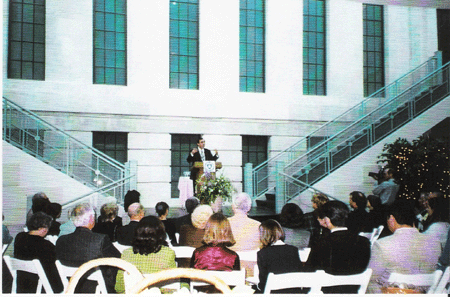 As of 2011 and forward, the Erin Rachel Pincus Foundation lives on as part of a larger effort called CRASL, Center for Research and Archaeology of the Southern Levant. You can read about all our current projects here, spearheaded by Erin's surviving twin sister Jessie. We appreciate all your support, now more than ever.
Please contact us with any questions, and thank you for your support!
---
---
Erin Rachel Pincus Foundation
Website: http://www.erpfdn.org
Email: info@mnemotrix.com