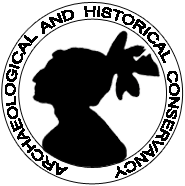 &nbsp
&nbsp
&nbsp
&nbsp &nbsp &nbsp &nbsp &nbsp &nbsp &nbsp &nbsp &nbsp

Home

&nbsp &nbsp &nbsp &nbsp About Us

&nbsp &nbsp &nbsp &nbsp &nbsp &nbspProjects

&nbsp &nbsp &nbsp &nbsp Preservation

&nbsp &nbsp &nbsp &nbsp Newsletter

&nbsp &nbsp &nbsp Membership

&nbsp &nbsp &nbspContact Us

&nbsp &nbsp &nbsp &nbsp &nbsp &nbsp &nbsp &nbsp &nbsp Links

&nbsp
AHC IN
THE NEWS &nbsp &nbsp
Archaeological and Historical Conservancy
&nbsp
&nbsp

Membership

Annual memberships are available at the following rates. Members and donors will receive invitations to special events, lectures, site tours, and will be eligible to participate as a volunteer on AHC excavations. All membership costs and any donations are tax deductible.

Brickell Point - Site of Miami Circle - Looking South circa 1900


Membership Rates
Student
$15
Regular
$25
Family
$50
Institution
$100
Corporate
$500
AHC Partnership
Sherdmaster
$1000
Potlatcher
$5000
Potmender
$10,000
Site Master
$25,000 or more

If you would like to know more about any of these Membership or Partnership opportunities, please

contact us

by calling 954-792-9776 or Email us at

archlgcl@bellsouth.net

.

We'd love to hear from you!
Website Design & Hosting by: