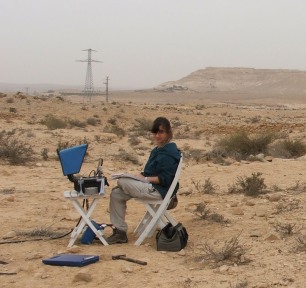 PROFESSIONAL EXPERIENCE
Kathy W. Pincus is an Information and Database design expert with expertise in applying advanced text analysis algorithms to complex information systems tasks including real-time Applications across networks and the Internet. She is also expert in the design and integration of GIS (Geographic Information Systems) with near surface remote sensing applications. She has held the position of CIO and CTO for Mnemotrix Systems, Inc. since it was begun in 1986 as a technology developer and integrator for Advanced Information Systems applications, providing hosted online services where advanced technology solutions are required, always using state-of-the-art solutions.

Kathy has many years of hands-on experience in building and supporting numerous advanced information processing applications, and has participated in numerous projects and technical programs over the years. Having helped to found Thunderstone Software/Expansion Programs International, Inc. in 1981, which became a world leader in advanced information technology, she has assisted in the design and implementation of many text application systems and computing applications for NASA, the Dept of Agriculture, the Dept of Energy, the Dept of Defense and other branches of the U.S. Government, for private corporations and educational institutions worldwide, and contributed to much of the early R&D in Artificial Intelligence in the field of Information Mining and Data Fusion.

In recent years she has focused on creating technical breakthroughs using Mnemotrix's intelligent text software and tools combined with state-of-the-art GIS technology, so that Mnemotrix is now able to provide Text-to-GIS and GIS-to-Text solutions which do not elsewhere exist. She also has extensive hands-on experience working in geo-archaeological support throughout Israel, by handling the data processing and systems functions for GPR (Ground Penetrating Radar) Surveys and is licensed by GSSI (Geophysical Survey Systems, Inc.) in this field. She has helped to create a GIS data model for open area archaeology in ancient agriculture which plots 30 years of survey reports on a high resolution map of Israel, in conjunction with the ADASR (Ancient Desert Agriculture Systems Revived) Project.