Avdat Ancient Farm Hydrological Study
Hydrological Study of Ancient Farm at Avdat
As an MA candidate in desert studies at Hebrew University, during 2005 - 2006 Eli Ashkenazi studied issues of hydrology regarding an ancient farm at Avdat. In the frame of collaboration with the ADASR project Eli provided a detailed map of the farm, with a key to many explanatory photographs of the ancient agriculture. The farmhouses of that farm were excavated in the frame of collaboration between the ADASR project and Sede Boqer high school. (See annual activities linked from the home page). The map key and photos were put into a GIS format by Mnemotrix Israel, Ltd.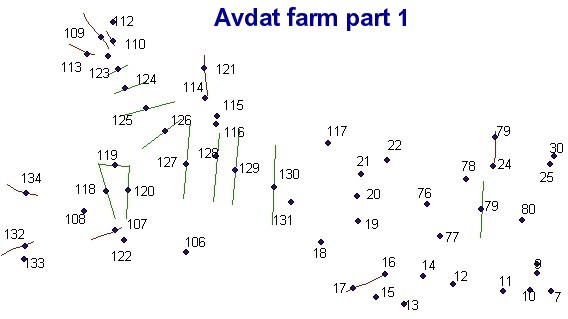 Move your mouse over the map to see the marked features.
Click map hotspots for photos of what was found at that spot.